Coastal Hostels in The Netherlands
'Seas' the day! Whether you want to relax or be out and about, our Coast and Water locations are the perfect spot for a breath of fresh air.
With 7 Dutch water locations, from North to South, there is much for you to see, and so much for you to do!
We have both shared and private rooms, for two, four or six people, as well as family rooms. The more the merrier!​
You'll find us in 22 unique locations. Stay near the beach, in the city or surrounded by nature. Which one is your favourite?
Domburg
Sleep like royalty in a 13th-century castle.
Near the charming village of Domburg lies the beautiful landmark of Westhove Castle.
This is the perfect base for a holiday on the Zeeland coast, with the beach only a short walk away. Kick back and enjoy the fresh sea breeze or eat a freshly-baked Bolus (a local sweet bread roll) at the bakery.
When you're ready to explore more, go ahead and rent a bicycle from the front desk and see what the surrounding area has to offer. Why not visit Neeltje Jans, and learn about the delta works that keep the coast safe from the sea? Or visit Zeeland's capital, Middelburg. Once you're done, kick back at our terrace and enjoy a nice cold drink, we'll make sure your visit is as unforgettable as its location.
Egmond
Better start packing, Egmond is waiting for you to explore it!
Stroll over the Kennemer dunes, or explore the gorgeous Dutch tulip fields nearby. Egmond simply is as diverse as can be! Our modern rooms will make sure you can start your adventure well-rested.
With all activities so close to nature, you'll also be pleased to know that this hostel is sustainably-run. Want to freshen up? Head to the beach and go for a swim! You could also go on a unique 'city-trip' and experience the fisher's village of Egmond with a complete audio-tour. With Alkmaar and Bergen only a stone's throw away, be sure to pay them a visit as well.
Heeg
Heeg's hostel is perfect for the people who love sailing and water adventures.
With raft building, wake boarding and water skiing as options, be sure to bring your swimwear! Our hostel lies right on the edge of The Heegermeer, Friesland's largest lake.
Experience the unique Frisian culture, eat orange cakes at one of the local cafés or visit our own for a nice cool drink! Be sure to wave at the boats passing by, or rent your own and experience a day on the water. Our staff organise plenty of activites to make sure you never get bored, ask them for tips! They'll surely recommend Sneek's maritime museum.
Heemskerk
Pass the moat and enter through the grand entrance with your suitcase in hand.
We'll welcome you to this 13th-century castle in style. Even entering this hostel is an experience!
Feel like royalty and stay the night, and once you're well-rested, go ahead and see what else the area has to offer! Stayokay Heemskerk offers plenty of space to play around on the grass fields. Have a drink at our bar, or sit on the terrace as you look over the magical garden. This hostel is conveniently located near the beach, and with plenty of cool activities like indoor skiing and hiking trails nearby, we're certain you'll find plenty to do.
Noordwijk
Watch the beautiful sunsets on the beach, or experience a ceiling of trees as you stroll through the woods nearby.
Noordwijk is a truly wonderful location, so make sure you don't miss a thing. The Noordwijk beach is perfect for long walks or for a lovely day of swimming. Why not experience a local festival or an open-air opera by the sea?
It is also located near the Keukenhof, so make sure to pay them a visit as well! The hostel grounds have a playground nearby, as well as plenty of facilities for families and groups. Come over and visit our restaurant for a delicious lunch or dinner, and explore the Dutch coast for an unforgettable trip.
Terschelling
Try saying that out loud! Visit this island for breathtaking sights, and experience the Dutch coast in a different way.
With its beautiful location on top of a dune, Stayokay Terschelling is the perfect spot to watch over the island. Come over and watch the sunset from our terrace!
The cosy towns nearby will surely entice you to explore. Did you know that seals commonly visit the island? Be sure to see if you can spot them as you have a walk over the beach. If walking gets tiring, why not explore the island and tour on the beach bus? Our staff will be happy to help you plan out your adventure.
Texel
With the beach only a short bike ride away, Stayokay Texel is the perfect outpost for your beach adventures!
This modern hostel will surely catch your eye with its terrace and facilities. Stroll over the stone paths of Den Burg, and visit one of the many delicacy stores. Did you spot the cookies they bake in the shape of the island yet?
Visit Ecomare to see seals from up close. Still got some energy left? Climb your way up the lighthouse of Texel. As breathtaking as it is from outside, the view from up top is definitely worth a mention! So pop on the ferry, make your way to the hostel, and let us welcome you with a smile.
Nature Museum
Have you ever wondered what happens to a beached whale's skeleton? On Texel, it will end up at Ecomare, a nature museum where you can learn all about the flora and fauna on and around the island. You can also get a closer look at seals and porpoises.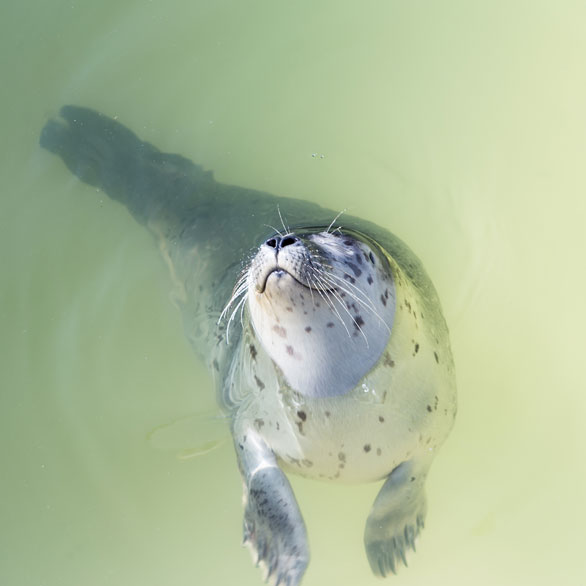 Balearic beach in NL?
If you want to make your friends jealous with an Instagram photo, head straight to Strandclub Witsand. With its stylish interior that could have been lifted straight out of a glossy magazine and the stunning view of the North Sea Beach, what more could you ask for?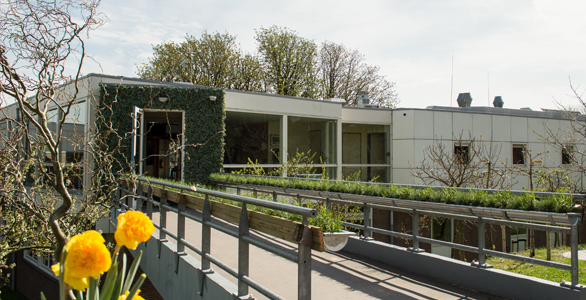 Hawaii in Holland
Aloha! No, you're not on Hawaii, you're on the North Pier in Velsen-Noord, home of the Aloha beach pavilion. In summer, you can watch the sun sink behind the horizon or watch the beach fill up with kiterboarders and windsurfers when it's windy, all from tropical surroundings.