About this hostel
Stayokay Noordwijk directly borders the dunes and forest. Perfect for an active holiday!
Read more about this hostel
In the hostel
This cosy hostel (previously 'jeugdherberg De Duinark') is full of comings and goings of all those readying themselves for an action packed day, or just returning from one to blow off some steam. You can book a shared or private room with us. Each room has its own shower and toilet. Additionally, the hostel has a cosy lounge and an awesome terrace at the edge of the dunes. Check out our menu to see all of our local products!
By the way, did you know that we have two sheep in our backyard? No need to mow the lawn! We also produce honey from our own beehives and manage an insect hotel together with the State Department of Forestry.
In the area
You'll meet many active water sports enthusiasts on the beach of Noordwijk, and you'll also have many available options to test the waters for yourself. It's also possible to take a wonderful stroll through the verdant dune area, arriving in an oasis of calm.
Show less
Stayokay Noordwijk
It's time to move!
https://stayokay-p-1.mangrove.net/en/hostel/noordwijk
Check-in 15:00 - 22:00
Check-out 10:00
Langevelderlaan 45,
2204 BC
Noordwijk
Route
What to expect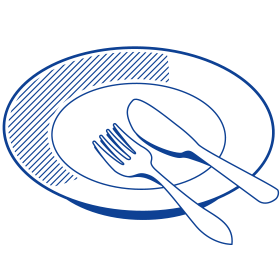 Restaurant & Bar

Bicycle Rental

Breakfast included

Free parking
Local hot spots
Noordwijk is surrounded by vibrant flower fields, earning it the moniker of the Flower seaside resort of Europe Rent a bike (or perhaps you'd prefer a vespa?) and explore the surroundings.
Are you ready for your adventure?
Find your room and book on Stayokay.com for the best price, guaranteed.